Sacred Sea: for a living Salish Sea
Since time immemorial, Lhaqtemish (the Lummi people) have lived in balance with Xwullemy (the Salish Sea bioregion). We have worked to protect this place, our sovereignty, treaty rights, sacred ground, heritage economies and traditional lifeways.  Our Salish Sea Campaign is focused on the health of salmon, qwe 'lhol mechen (orca), and the waters. The Salish Sea is our sacred sea, and it is our Xa Xalh Xechnging (sacred obligation) to help heal and revitalize it.
Get involved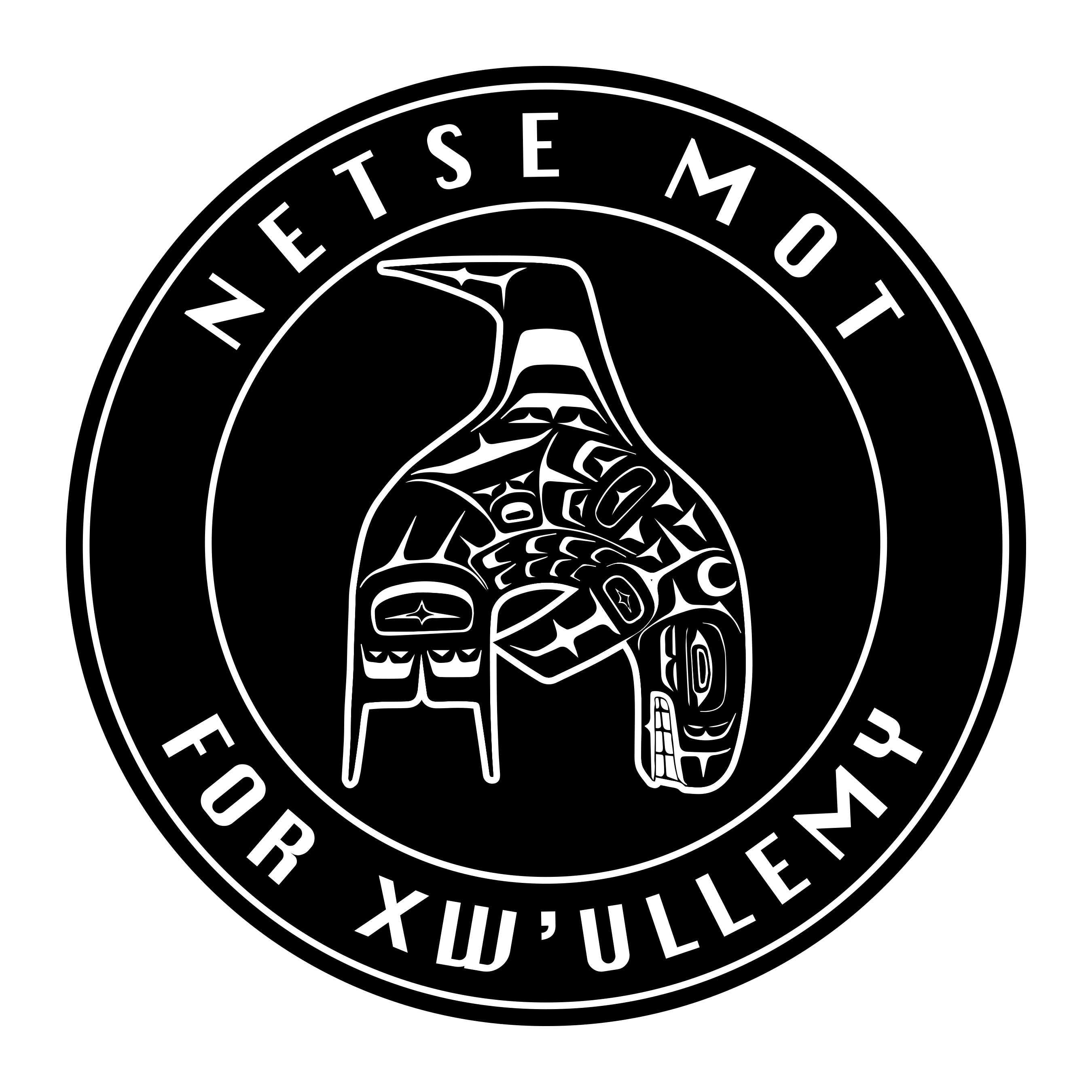 Hy'shqe (thank you)  for making Netse Mot: One Mind for Xw'ullemy on September 27 such a success.
An estimated 400 people came out on a chilly Friday afternoon to support Indigenous leadership and protection of the Salish Sea.
Lummi Nation hereditary chief Tsilixw, Lummi Nation Chairman Jeremiah "Jay" Julius, Rueben George of Tsleil-Waututh Nation's Sacred Trust Initiative, internationally renowned climate activist Tzeporah Berman all spoke to the moral, cultural, and ecological imperative to save the Salish Sea and to uphold the law of nature. Lummi fisher Ellie Kinley spoke from her purse seiner, the "Salish Sea." Lummi elder Raynell Morris moderated. Doug James opened the event with the Lummi National anthem, and closed the evening with prayer and song.
Lummi Nation's Proclamation declaring March 21 to be Netse Mot: One Mind, One Heart for Xw'ullemy was read. There will be a follow-up Netse Mot event held in Olympia on the steps of the Washington State Legislature on March 21, 2020.
The Sierra Club, Earth Ministries, RE Sources for Sustainable Communities, Stand.earth, 350 Seattle, Bellingham Unitarian Fellowship, the Orca Network, and Mosquito Fleet all supported Lummi Nation in organizing and producing Netse Mot: One Mind for Xw'ullemy. The City of Bellingham supported with permitting venues and promoting as part of Climate Action Week; 
the City of Blaine, and the Port of Bellingham supplied venues.
Rain was predicted, but it never came. Instead, the sun appeared during the unity circles.
A 60 second video produced by Austin Smith is viewable here.
Tax-deductible donations to the Tokitae Fund directly help our efforts to bring Sk'aliCh'elh-tenaut (Tokitae) home. Hy'shqe!
Please consider attending one of our events, and subscribe to our email list (button at the bottom of this page) to keep updated. Our Facebook Page regularly posts news about Sk'aliCh'elh-tenaut, qwe'lhol'mechen, salmon and the Salish Sea.
Organizations involved in direct action against the Trans Mountain Pipeline: Protect the Inlet, Coast Protectors, StopTransMountainPipeline.org, Stand.earth,  Sierra Club BC, Greenpeace Canada.
Scroll through for news below
Protect and Revitalize the Salish Sea
Your tax-deductible donations will directly fund the Salish Sea Campaign of Lummi Nation's Sovereignty and Treaty Protection Office. We are working to repatriate Tokitae, advocate for our qwe 'lhol mechen, replenish salmon runs, and defend the sanctity of the Salish Sea. Your love will help spread our message. Hy'shqe!
Receive Updates from SacredSea.org