The Sacred Lands Conservancy 501c3 dba Sacred Sea is an Indigenous (Lummi) led non-profit committed to promoting ancestral knowledge and practices for the protection and revitalization of the the waters, culture, life, and sacred sites of the Salish Sea.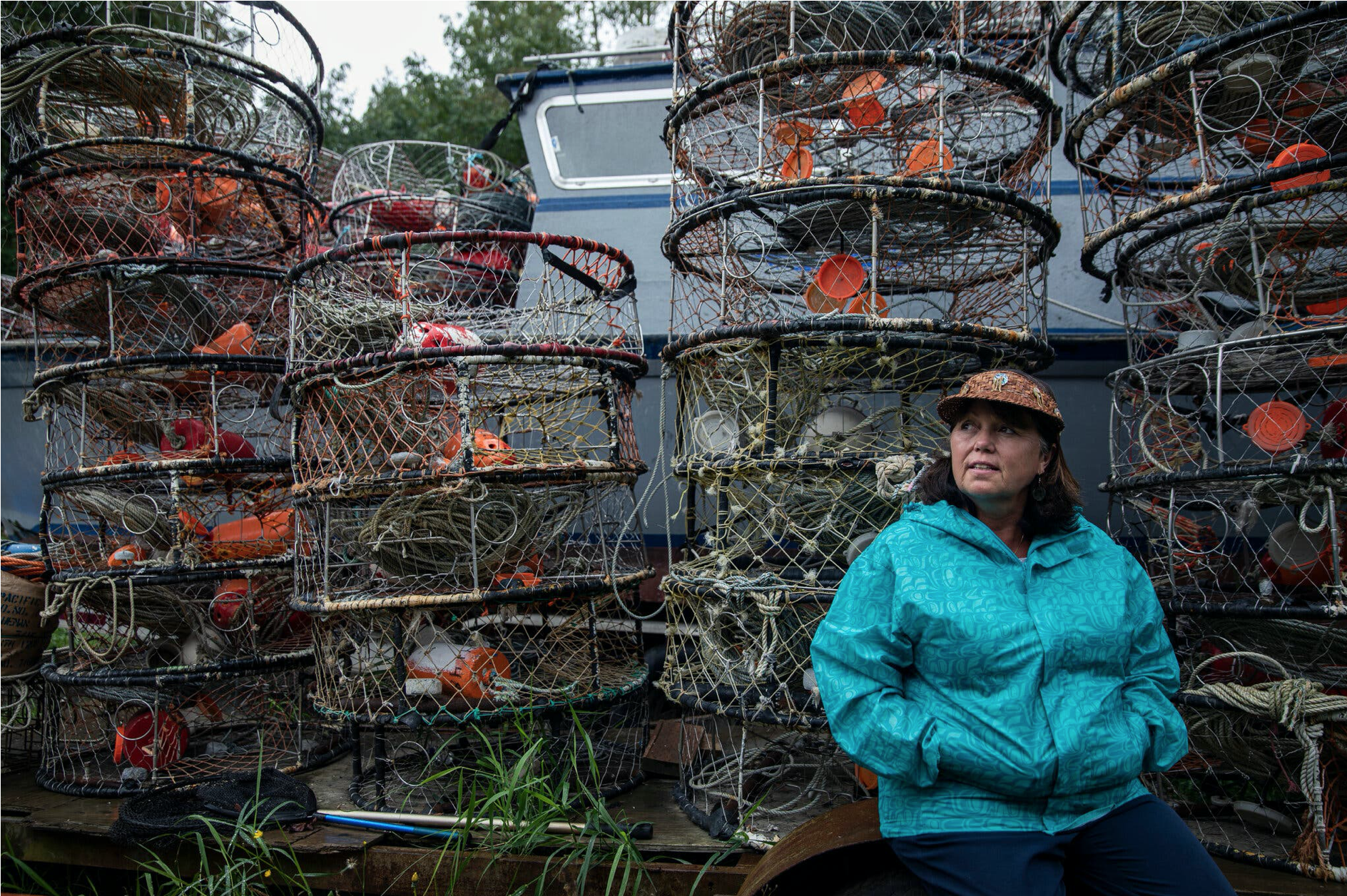 President Tah-Mahs Ellie Kinley
Since time immemorial, there has never not been a fisherman in the family of Lummi tribal member Tah-Mahs (Ellie Kinley). Ellie herself is a fisherman, her late husband Larry was a fisherman, and her two sons, Kyle and Luke, are fishermen. Like Sk'aliCh'elh (the Southern Resident Killer Whales), Ellie's family has always relied on the abundance of the Salish Sea, and in particular, on salmon. The current lack of salmon is starving qwe'lhol'mechen and hurting Lhaq'temish families; because of this, Ellie works to protect the salmon at the same time she harvests them, serving on the Lummi Fish Commission and on a number of non-profit boards dedicated to fishing and fish. Ellie has also worked at Lummi' Nation's Sovereignty and Treaty Protection Office, where she was first active in the fight to protect Treaty rights at Xwe'chi'eXen, and then in the launch of the Salish Sea Campaign that Sacred Sea now carries. Ellie has often testified in front of US and Canadian government agencies, is a frequent keynote speaker at events, and continues to be featured in films, journalism, and other media. She is co-host of the upcoming Sacred Sea podcast. Photo by Damon Winter for the New York Times "Salmon People" article.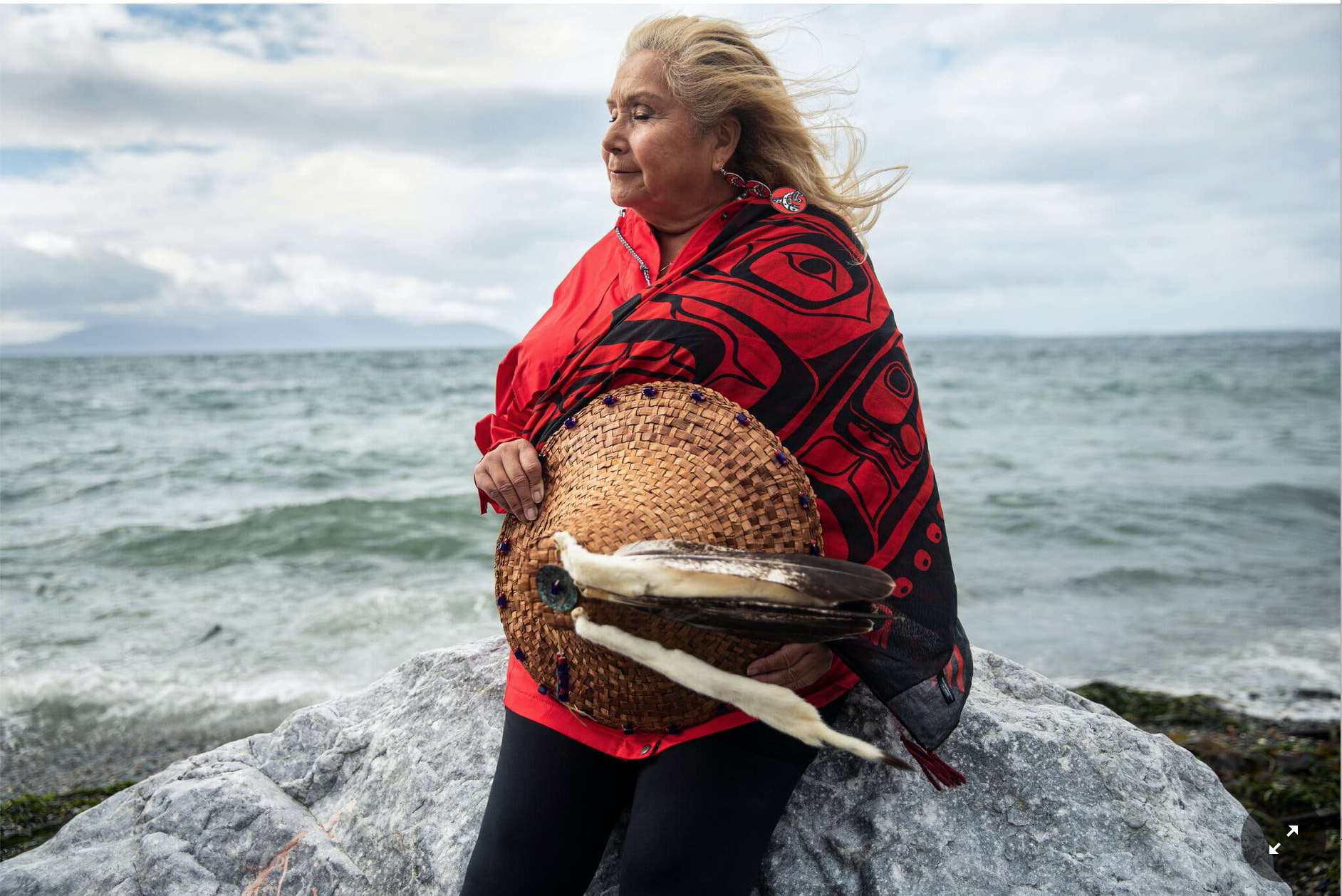 Vice-President Squil-le-he-le Raynell Morris
Raynell is a tireless advocate for her Lhaq'temish people of Lummi Nation and for the Salish Sea. At Lummi Nation's Sovereignty and Treaty Protection Office, Raynell helped direct the successful effort to protect Xwe'chi'eXen (Cherry Point) from what would've been North America's largest coal export facility. Since then, she has focused on the Salish Sea Campaign, a key component of which is working to protect the imperiled Southern Resident Orcas, and to bring the last remaining captive Southern Resident home to the Salish Sea. The Lhaq'temish term for orcas is qwe'lhol'mechen, meaning "the people under water." Ancestral teachings hold that the Lhaq'temish people are family with the Southern Residents. "What happens to them, happens to us," Raynell says, in explaining the many layers of importance of this work for the orcas. "The ancestors have told us, if we heal qwe'lhol'mechen, heal the salmon, heal the Salish Sea, we will heal ourselves." Along with Ellie, she is spearheading the campaign to bring Sk'aliCh'elh-tenaut out of captivity at Miami Seaquarium and back home to the Salish Sea. Raynell brings to Sacred Sea not only the ancestral wisdom of her people, but also the rich experience from the first part of her career in business, finance, and policy. She worked extensively both in Indian Country and as the first Native American staffer at the White House, where she was the Associate Director of Intergovernmental Affairs under President Clinton. Photo by Damon Winter for the New York Times "Salmon People" article.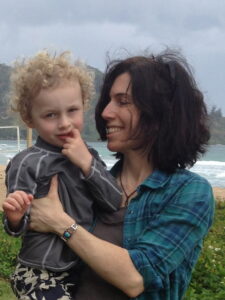 Secretary/Treasurer Julie Trimingham
Julie Trimingham is a mother, writer, and filmmaker  devoted to the Salish Sea and to the ancestral knowledge that can help us all return to right, reciprocal relationship with the places we call home.  She created the pop-up non-profit, website, and poster campaign
Coal Train Facts
and worked as a community organizer to protest the proposed coal port at Xwe'chi'eXen / Cherry Point. As a non-Native, she is always learning and doing what she can to support Indigenous leadership. It has been her great honor and privilege to previously work at Lummi Nation's Sovereignty and Treaty Protection Office, and to work now with Lummi matriarchs Squil-le-he-le and Tah-Mahs.
Protect and Revitalize the Salish Sea
Your tax-deductible donations to Sacred Lands Conservancy 501(c)(3) doing business as Sacred Sea​ directly supports the Salish Sea Campaign and the work to bring Sk'aliCh'elh-tenaut (Tokitae/Lolita) home. Hy'shqe!
Receive Updates from SacredSea.org