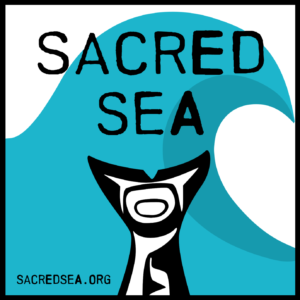 Coming in 2023: the podcast
The Sacred Sea podcast, co-hosted by a Lummi tribal fisher and a non-tribal ally, explores ways in which Indigenous and indigenized stewardship of the Salish Sea could be the way not only of the past, but of the future. Coming soon, and will be available wherever you get your podcasts.
Protect and Revitalize the Salish Sea
Your tax-deductible donations to Sacred Lands Conservancy 501(c)(3) doing business as Sacred Sea​ directly supports the Salish Sea Campaign and the work to bring Sk'aliCh'elh-tenaut (Tokitae/Lolita) home. Hy'shqe!
Receive Updates from SacredSea.org